Wangfujing Grand Hotel, Beijing
No. 57, Wangfujing Avenue,Beijing, China,100006
Area:Tian'an Men Square/Wangfujing Avenue
Direction:It is located in the heart of Beijing's commercial and shopping district. It is 50 minutes by car from Beijing International Aiport, 10 minutes by car from Beijing Railway Station.
Surrounding:Tiananmen Square, Forbidden City, Shopping center.
Accepted Payment:Master, Visa, AMEX, Diners Club, JCB, Chinese Yuan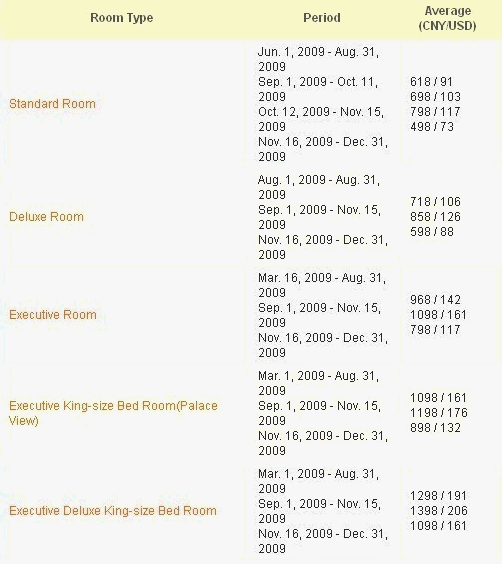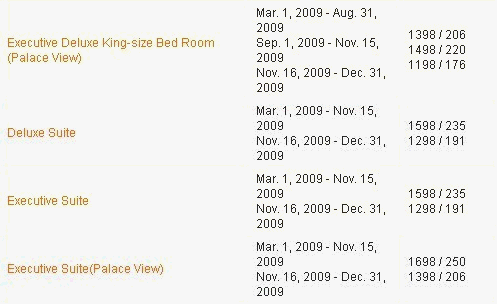 General
Primely located on the renowned Wangfujing Avenue, Wangfujing Grand Hotel enjoys an unparalleled location which allows walking distance to The Forbidden City, The Tian'anmen Square, The Beihai Park and a cluster of cultural and historical sites and facilities.Deeply rooted in a tradition in oriental hospitality, our staff well understand the uncompromising expectations of our guests and seek to exceed those expectations at all times.
Rooms
Individually Controlled Air conditioning
In-room safe
Satellite / Cable TV
IDD telephone
Stocked mini-bar
Complimentary in-house movies
Amenities
Business Centre
Meeting&Banqueting
Coffee shop
Fitness centre
Sauna / Spa
Shopping arcade
Indoor Swimming Pool
Beijing Sunshine Club
Gym
Mah-jongg Room
Beauty Salon
Travel and tickets service
Dining Option
Chao Wang Fu Restaurant Right place to taste China. The Chao Wang Fu takes you to Canton (Guangzhou) by way of its elegant Chinese decor and exquisite meals prepared by our Cantonese Chef.
Wangfujing Coffee ShopOur casually elegant Wangfujing Cafe, located at the lobby level, is open daily for breakfast, lunch and dinner. Guests may choose from an enticing choice of international cuisines and fine wines and beverages. The restaurant is an ideal dining location with a wonderful view of the bustling WangfujingAvenue.
Lobby BarFast becoming a favorite meeting place for the hip artists, busy executives and sophisticated shoppers, Lobby Bar offers an excellent selection of fine coffees, teas and interesting NewWorld wines, a light snack menu as well as all time favorite versions of the humble cookie.
Mandarin Restaurant Serves you the best of "Guan Fu"(Imperial Mandarin) cuisine — a famous Chinese royal dish with long history of over 100 years.
Roma Garden Timeless elegance characterises the Hotel's formal dining room. Roma Garden is the Hotel's premier fine dining venue featuring French continental cuisine created by Master chef.
Executive Lounge Discover the finest in international and regional cuisine forbreakfast, or late afternoon snacks at the lounge on the executivefloor. Enjoy the stunning interior design and panoramic view ofForbidden City. The executive lounge is an intimate lounge with free beverages for the executive floor residents - the ideal meeting place for a business or social