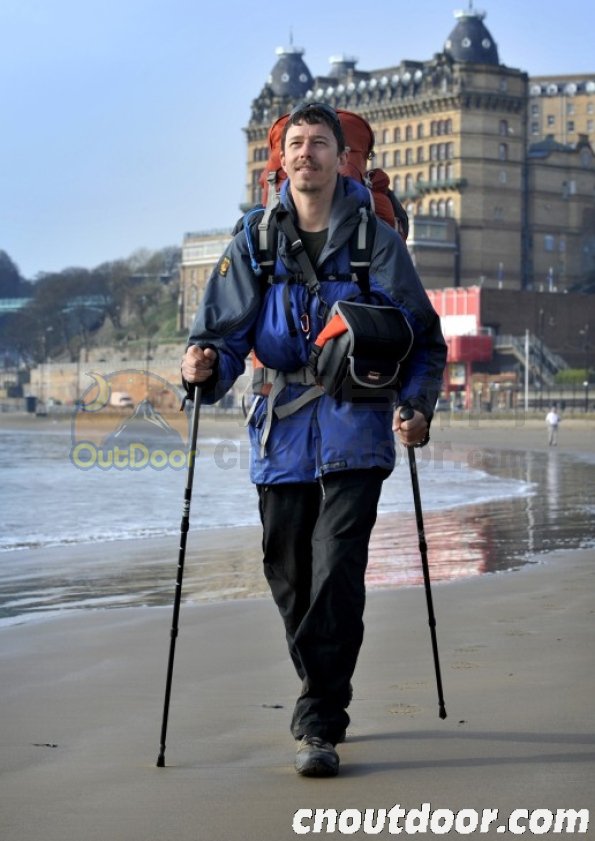 AN intrepid charity walker navigating the coast of Britain stopped off in Scarborough during his marathon journey.
Andreas Gschwari, 34, is on the 4,600-mile epic adventure to raise money for Trees For Life, but looked far from weary when he breezed into Scarborough.
Mr Gschwari, a computer game level designer and originally from Austria, took in the South Bay and North Bay sands in a whistlestop tour, describing the town as "spectacular" before stopping off to sample some fish and chips.
He started the mission in Brighton at the start of February and will take in the whole of the UK, including far-reaching islands off the Scottish coast.
His journey is expected to end back in Brighton in February next year.