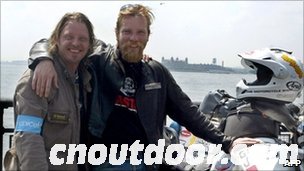 Adventurer and actor Charley Boorman is set to visit a fire station in Kent to promote motorcycle safety.
Kent Fire and Rescue Service (KFRS) said 63 riders died on the county's roads between 2007 and 2009, while 486 were seriously injured.
r Boorman will meet a team who will be giving advice to motorcyclists at events throughout the summer.
He has travelled on long-distance motorcycle trips with his friend, the actor Ewan McGregor.