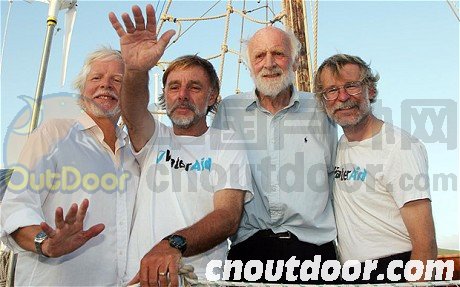 It was the end of an epic journey. In a picturesque harbour on the Caribbean island of St Maarten, Anthony Smith stood on his raft, graciously accepting congratulations from a crowd of well-wishers on the quayside.
The crowd seemed fascinated by two things in particular: first, Mr Smith, the British captain, and his three-strong British crew, had sailed the raft Antiki – described as "a tin can on a wooden plate" – 2,600 miles across the Atlantic with a single sail and no engine.
Secondly, Mr Smith is 85 and, after being hit by a reversing van in 2008, walks only with the help of sticks.
"Wow! You sailed across the ocean in that," said one wide-eyed 11-year-old boy, taking in the eccentric vessel. "You're much older than my grandad and he never even goes out."
Back on land for the first time in 66 days, Mr Smith, tall, thin and silver-bearded, said he was happy to have completed the crossing, happy to be alive.